The plan for a new theater, which was approved 7-0 by the Board of Education, has been repeatedly delayed by a lawsuit from city officials using taxpayer money.
The Costa Mesa City Council has forced the Newport-Mesa Board of Education to spend nearly $148,000 defending the construction of a new performing arts center at Estancia High School, despite the plan having been unanimously approved by the Board in 2019.
Estancia High School remains the only high school in the Newport-Mesa District to not have its own theater.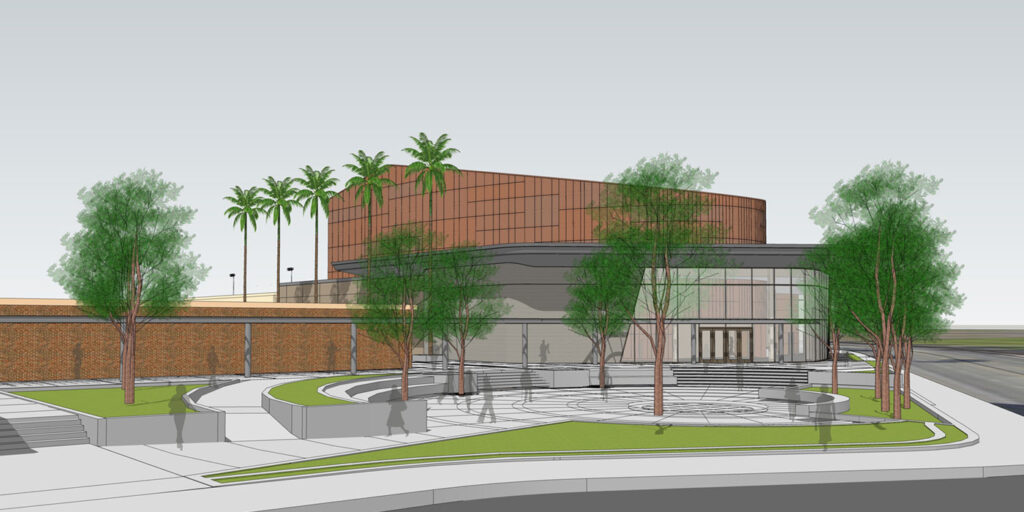 The central point of contention behind the three-year delay is a lawn area, including more than 30 mature sycamore trees, at the proposed construction site. This has drawn the ire of those who oppose the trees' removal, which would be necessary to build the theater according to current plans.
As a result, the Costa Mesa City Council filed suit against the school district. Their lawsuit alleges that the Board did not subject the new theater project to a formal analysis under the California Environmental Quality Act.
The Board argued that the project was exempt from such an analysis, as it would have no impact on the school's population or lead to the demolition of any other campus buildings. It further argued that the city had not filed its complaint within the time period allotted by the California Environmental Quality Act.
The City Council lost the lawsuit after a judge ruled against them in November, although they are currently appealing the decision, again obliging the Board to defend itself at taxpayer expense.
Former Board member Vicki Snell has been a vocal critic of the lawsuit, saying, "This is money meant to educate our students, not to be spent on legal fees." At a recent community meeting over the theater project, Snell challenged the City Council members present for having caused the Board to spend so much money.
The funding for the theater project comes from a 2005 bond measure approved by voters. That measure set aside money for a number of specific school improvement projects, including the performing arts center. The project has also been approved by the state, the Theater Committee, and the Community Bond Oversight Committee.
As a result of the lawsuit, the theater project is currently on hold. Snell argues that this will not only continue to deprive Estancia High School students of a valuable educational resource, but has the potential to increase the cost of the theater project. Already, the estimated cost has increased by nearly $10 million since 2020, in part as a result of inflation and the supply chain crisis.